Braces to Smiles – Orthodontic Intervention
A beautiful smile with well aligned teeth is everyone's dream. Malpositioned, irregularly arranged or crooked alignment of teeth or jaws jeopardises ones smile and aesthetics.
This can also directly impact an individual's psychosocial behaviour and personality development. A faulty development of jaws that relates to poor smile alignment and aesthetics can lead to low self-esteem and confidence that in turn impacts the individual's oral and general health. Furthermore, such irregular alignment of teeth makes it difficult for the individual to clean and maintain good gum and dental health, leading to tooth decay and gum diseases; bad breath; jaw joint pain (Temporomandibular Disorders - TMD) and such related problems.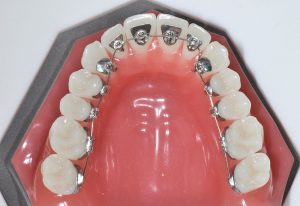 Children who have had certain habits such as Thumb-sucking or having continued, prolonged and continued use of pacifiers and bottles can also predispose them to having crooked teeth as the jaws develop.
The simplest solution is to through early and effective diagnosis that allows preemptive decision making during the growth stage itself to get the teeth aligned with braces. In adult individuals too our specialist can provide customised solutions to correct crowding or badly positioned teeth.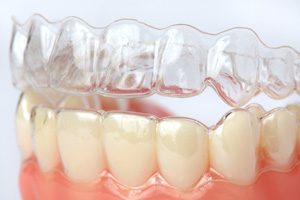 We offer an array of orthodontic solutions ranging across all age groups (children to adults) more than just metallic smiles with traditional metal braces, we give the choice of aesthetic ceramic braces, to invisible braces (lingual orthodontics) placed on the inside surfaces of teeth, to clear aligners, which are clear plastic trays that you could wear always. Our specialist at Dental Studio caters to your specific requirements through state of the art therapeutic approaches and technology in Orthodontic care to fit everyone's needs and pockets.
A value added service that we at Dental Studio provides you is Laser Assisted Orthodontics – which helps in you in many different ways: -
i) Immediately after placement of any fixed Orthodontic appliance the patient experiences some amount of pain and discomfort as the appliance is activated and tooth movement starts, Laser Assisted Orthodontics can relieve you of this pain by a process called Photobiomodulation.
ii) Laser Assisted Orthodontics can also speed up your tooth movement thereby reducing the total time period of wearing an Orthodontic Appliance (total treatment time) and reaches you faster to the completion of your treatment and towards that ideal smile which you craved for.
iii) Laser Assisted Orthodontics can also painlessly remove without any bleeding, post-operative swelling or discomfort, any gum enlargement you might get during your Orthodontic treatment or the removal of a string of tissue (frenulum), which connects your lip to the gums by a procedure called frenectomy – a High frenum causes you to have a gap between your front teeth.
iv) Laser Assisted Orthodontics also can treat any mouth ulcers which Orthodontic patients frequently get and help it to heal faster and relieves the pain of such ulcers too